Operation Evergreen Responses…
Operation Evergreen was a huge success and many soldiers overseas were thankful for the trees and notes they received…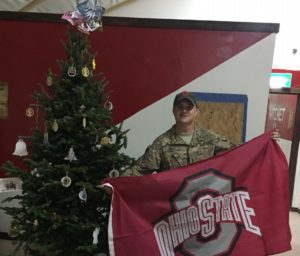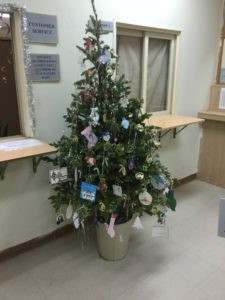 2016 Operation Evergreen a Success!
Another year of success for this great project. A big thank you to all who donated trees, collected ornaments and came and helped pack up the trees. This event would not go as smoothly if all of you didn't help. UPS was fantastic to arrange for transport at a very great rate—we easily covered the cost of shipping with a little ahead to start for next year. If we collect enough donations towards shipping earlier in the year, we could offer more than 100 trees to be sent overseas. An extra thanks to Akers Packaging in Middleton who donated the boxes for the trees and Mike Wertz for arrange the donation …also a big thanks to Mike for rattling cages at ARCENT and getting our approval for shipping to us at the last moment. Take the time to check all the TV coverage we received from Channels 4,6 &10 out of Columbus on the 15th of November, and Channel 8 & 3 in Cleveland on the 14th.  Thank you to Sugar Pines & Homestead Farms for letting the cameras on your wonderful tree farms.
Thank you to all again—Great Job—the troops will enjoy the trees!
Have a Very Merry Christmas !
Amy Galehouse, Galehouse Tree Farms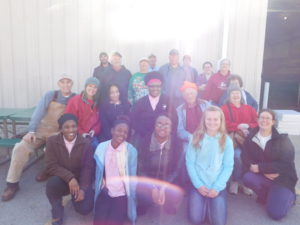 2017 Membership Drive Underway
Make sure that you have paid your 2017 OCTA membership dues. If you are interested in becoming a member, feel free to contact the OCTA office.
A 2017 OCTA Membership Form can be downloaded here